COMMUNITY DEVELOPMENT PARTNERS
We build community.
OUR WORK
Building for the future.
Community Development Partners is a forward-thinking organization focused on meeting local housing needs through the thoughtful planning and development of communities that enrich the quality of life of residents.
Our mission is to develop life-enhancing housing that transcends the fundamental goal of providing high quality homes by building innovative and sustainable neighborhoods with a focus on long-term community engagement. CDP achieves this by organizing our work around four areas of practice: conceive, plan, develop, and operate. The result is a human-centered strategy that fosters the creation of sustainable planning, development, and policy solutions to strengthen the social, economic, environmental, and cultural health of the regions in which we live and work.
CDP is pursuing select opportunities to:
Develop unique new ground-up housing and mixed-use solutions

Preserve, renovate, and enhance existing affordable multifamily properties

Partner with public agencies and land owners to evaluate development scenarios
OUR APPROACH
Six key principles guide our work:
Commitment
When we say we're going to do something, we do it. Our word is sacred and we're accountable to ourselves and to our relationships.
Sustainability
We believe in being stewards of the environment, continually searching for and implementing low-impact or regenerative solutions.
Community
Our vision of community is inclusive and all stakeholders are invited to the conversation.

Equity
In a world with finite and unequally distributed resources, we strive to ensure equal and equitable access to the essentials of a high quality of life.
Innovation
We don't believe the status quo is sufficient so we're continually pushing the limits in our pursuit of excellence.

Culture
We support the arts, artisans, craftspeople, and farmers who celebrate localism and work to integrate this culture into our communities.
OUR COMMUNITIES
Building
for Success
CDP is committed to improving the places in which we work by not only providing high quality housing, but also ensuring that all CDP developments are sustainable and enhance the fabric of the overall community. Our infill communities are more than just housing. Our designs focus on creating activated centers of culture and education for the surrounding community in addition to fulfilling the basic housing needs of our residents. CDP has a strong focus on the integration of the arts community by incorporating artwork and ongoing art programming into resident services through partnerships with local artists.
COMMUNITY GARDENS AT FAIRHAVEN
THE COURTYARD AT THE COVE
MARQUEE RESIDENTS STARTING THE DAY
BICYCLE WORKSHOPS AT EL RANCHO DEL SOL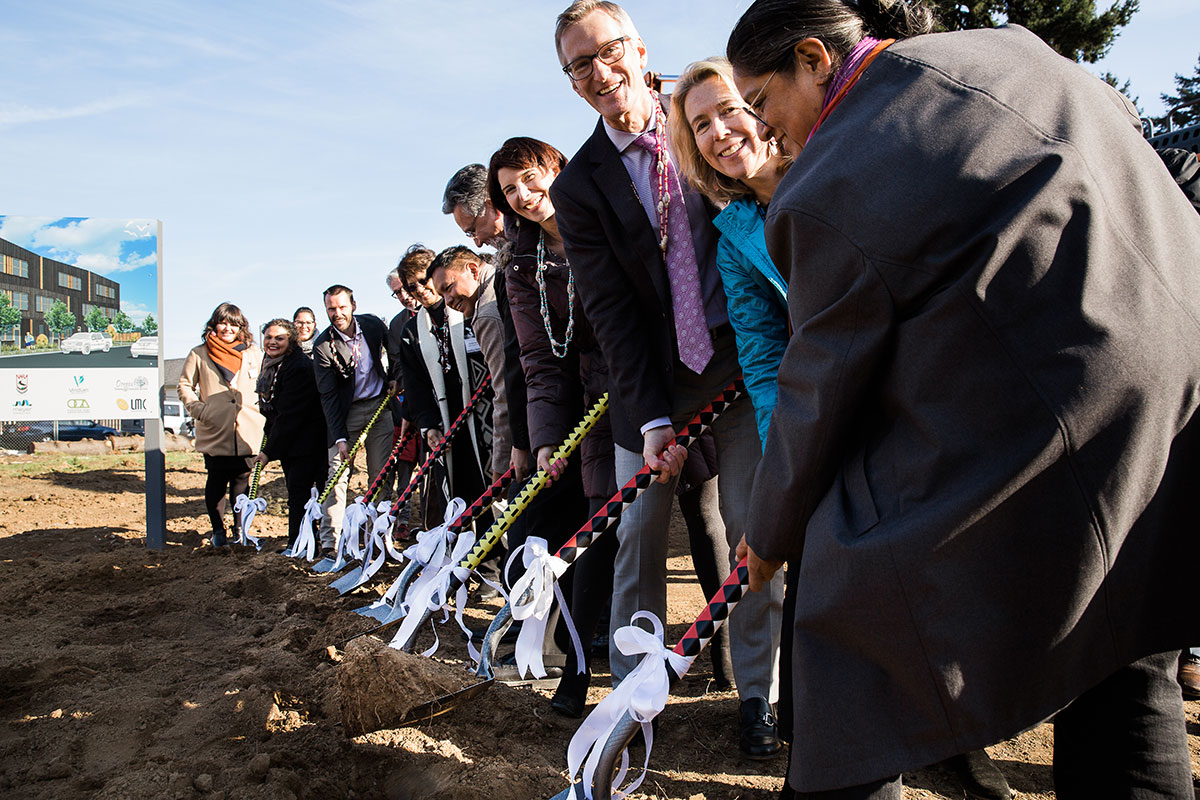 OUR PARTNERS
Building Tomorrow, Together
CDP partners with like-minded non-profit organizations by sharing our development and financial capacities to help realize housing goals for specific income or demographic populations. These project partnerships often form long-lasting relationships in which both parties experience synergistic growth.
GOVERNMENT
CDP partners with federal, state, and local governmental agencies to execute local and regional strategies. We are highly experienced in navigating complex financial layering and intricate ownership structuring in public-private partnerships while delivering best-in-class results
SERVICE
CDP has a close-knit network of service and development partners that we are grateful to collaborate with. These passionate organizations are central to our impact and the philosophy of how we build community. We realize that together we are stronger than the sum of our parts and we leverage this cooperation to maximize outcomes.
ECOLOGY
Our roots in ecology drive both our design decisions and our long-term programming. Through thoughtful design we are striving to integrate sustainability in meaningful ways. Hands-on education and access to fresh, local food are key ways we strive to improve the health of our communities.
CULTURE
Art is a critical component of well being and CDP is a firm believer in the value it provides to our residents. We support the arts community and we partner with creators to bring public art installations, ongoing lifelong learning classes, and cultural richness to our developments.